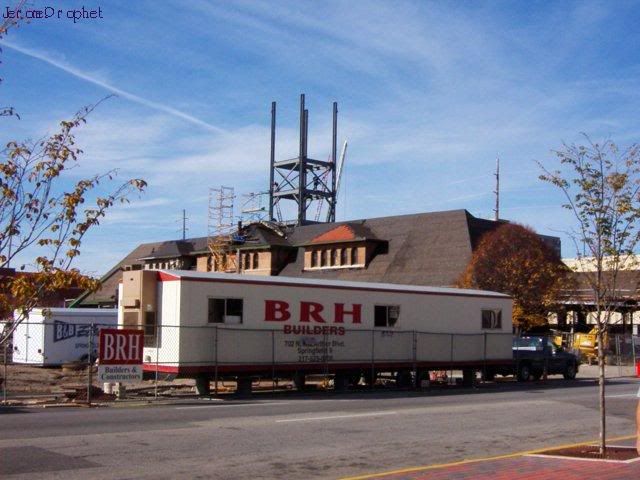 Photo: Union Station Project & BRH Truck 11.09.05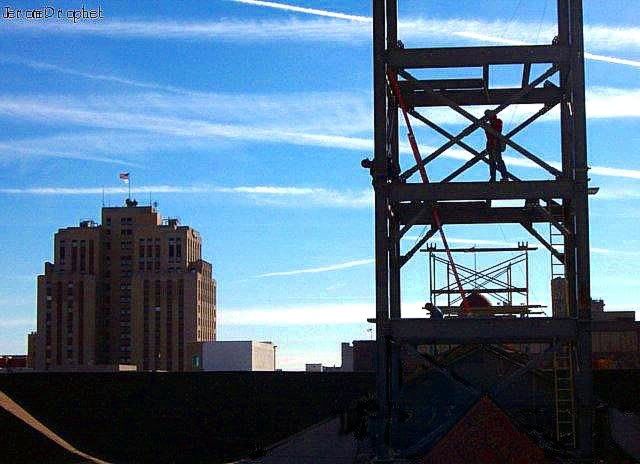 Photo: Springfield, IL - ALPLM's Union Station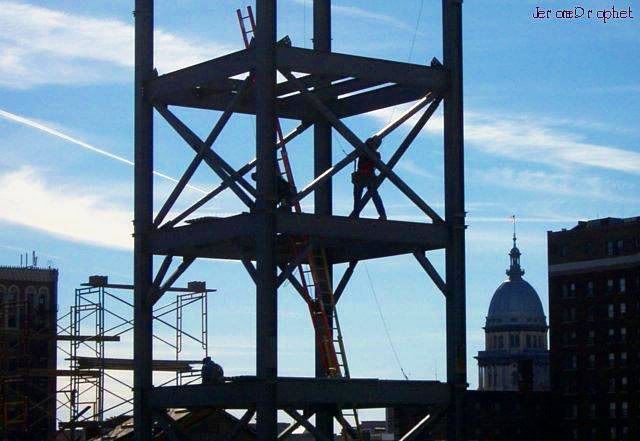 Photo: Springfield, Illinois Union Station Clocktower


A new era has begun for Downtown Springfield, Illinois! The grand clocktower that once adorned Union Station is finally (after decades of promises) being constructed. I include several remarkable photographs of the clocktower which were taken on one of the first days of the clocktower's construction.

It was very windy when I took these photographs. I must admit to feeling a bit uneasy as I snapped these photographs as I was very near the edge of the building I was standing upon. My fears for my own safety, which were unfounded, were quickly replaced by my concern for the brave construction workers working upon the steel girders of the clocktower!

Other than the intense winds yesterday was a remarkably beautiful November day.

Photo Credit: All photographs taken by JeromeProphet November 9, 2005 in downtown Springfield, Illinois in the general vicinity of the Abraham Lincoln Presidential Library and Museum of which Union Station is a part.