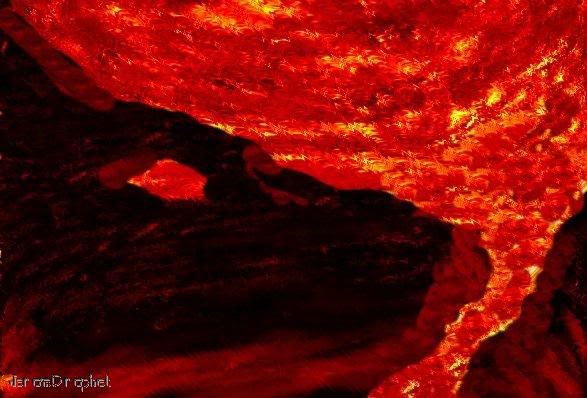 Image: Hell In Springfield, Illinois

Begin The End
By Jerome Prophet
Footsteps crash down upon the dirt.
Each step an invasion.
Each step a desecration.
Your devastation.
Waves of destruction slam the turf.
Each wave an onslaught.
Each wave Hell's wrought.
A lesson taught.
Dark messengers sweep upon Earth.
Shrieks upon the wind.
Agonies convulsed in sin.
Time to Begin.
The End.