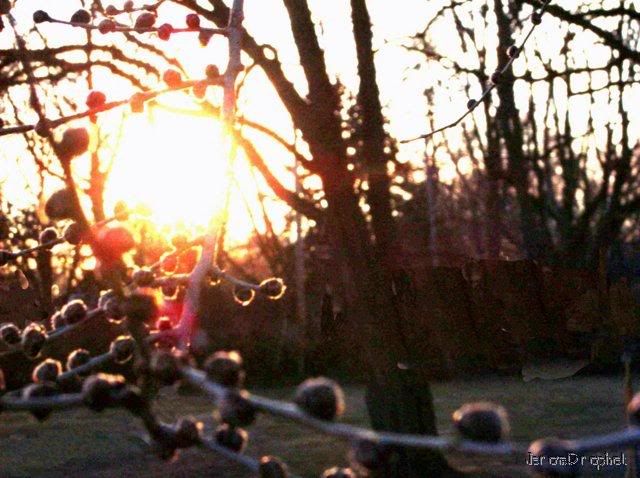 Photo: Trees Budding In First Week of February 2006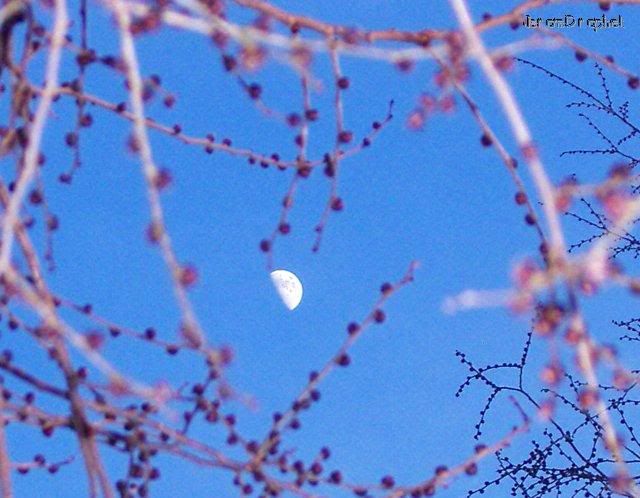 Photo: Jerome, Illinois Trees Effected By Global Warming
While temperatures continue to seesaw between Winter, and Spring the overall trend has been warmer temperatures. Warmer temperatures have been so persistent this winter that trees have already started budding.
I can not recall ever having seen trees in this area of the United States budding this early in the year. The photographs included with this post show buds on an elm tree in Jerome, Illinois.
Saturday, February 4th, 2006 it snowed, but only very lightly - with no recorded precipitation. My daughter asked me why it snowed. I explained it was Winter, but she responded by saying that it was already February!
In her generation's perception February is starting to look like the start of Spring!
My brother, on the other hand, said to me last weekend, "When we were kids it snowed".
That comment struck me as interesting, because Dave of
The11thhour
said exactly that same thing recently.
Children just thirty years ago would go out with shovels during the winter, walking from door to door we'd offer to shovel driveways, and sidewalks for five dollars each. By the time we'd return home, slightly frostbit, our pockets we be stuffed with money. This was common activity for this part of the Midwest - that and helping push cars back onto the road, and out of snow dunes.
Still there are those who insist to this day that global warming isn't taking place - including a Bushite I know who insist that global warming is still being debated.
Folks, the only people still debating whether global warming is taking place are corrupt, on the take politicians who are in the pockets of oil-coal-auto industry lobbyist.
For the rest of us who have lived long enough to know better global warming is as real as the buds on the trees this February of 2006!