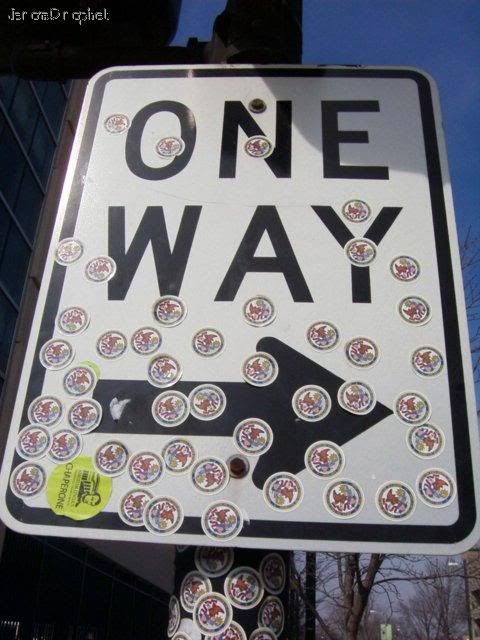 Photo: ALPLM Stickers On One Way Sign - Sixth & Madison - Springfield, IL
Not a whole lot to say here. Just a neat photo of a One Way sign located at the corner of Sixth, and Madison - just across the street from the Abraham Lincoln Presidential Museum. Seems the children, and teenagers have found a use for their ALPLM stickers.
Photo: ALPLM Stickers adorn this One Way Sign In Downtown Springfield, Illinois.
Just one more photograph of this interesting phenomena. Kind of neat, but I'm sure that as an adult I should frown upon such activity. The stickers are used as day passes to the Abraham Lincoln Presidential Museum. I guess children don't keep scapbooks anymore, and so they post them to the traffic signs near the Museum. I've seen several like the sign featured in this post, but this sign is fartherest along in its transformation into a type of street art.
Photograph was taken first week of March, 2006 in downtown Springfield, Illinois.