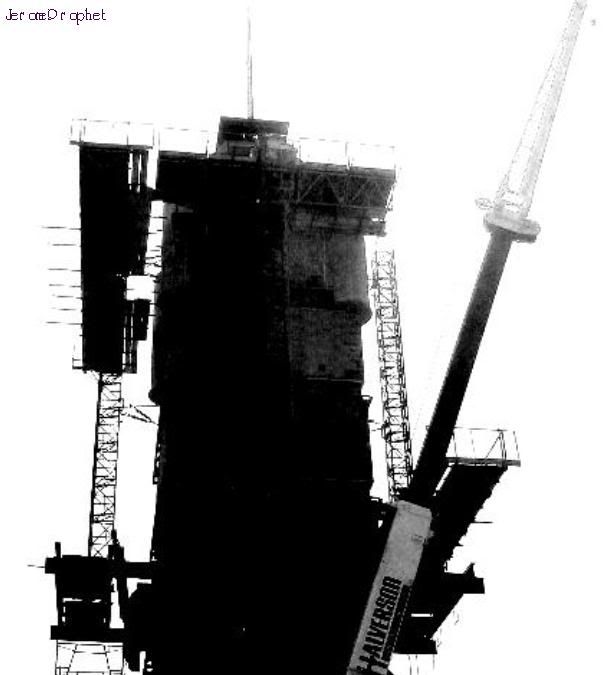 hoto: Giant Transformer Robot-Clocktower Under Construction - Springfield, Illinois
For the first time anywhere I can reveal to the people of Springfield, Illinois, and the world that a massive conspiracy exist within our midst! One of the greatest deceptions since the construction of the Trojan Horse has been accomplished in plain sight in the heart of downtown Springfield. Workers assigned to construct a one hundred foot high clocktower atop Union Station instead appear to have built a massive remote controlled robot.
As the photo above reveals a large antenna sits atop the robot's head. Several eyes, the size of windows, can be seen on the robot's face. Note how the robot's massive right arm is nearly complete, and soon will be attached! A large lance stamped with Halverson Construction's corporate logo appears to have been constructed for the robot's use!
Just who, or what, ordered this massive robot's construction is a mystery, but it is obvious that once construction has been completed something really big is going to happen.
I warn all those planning to attend Union Station Square's grand openning to instead flee from the Springfield area! Before it's too late fellow citizens, before it's too late, run for your lives!