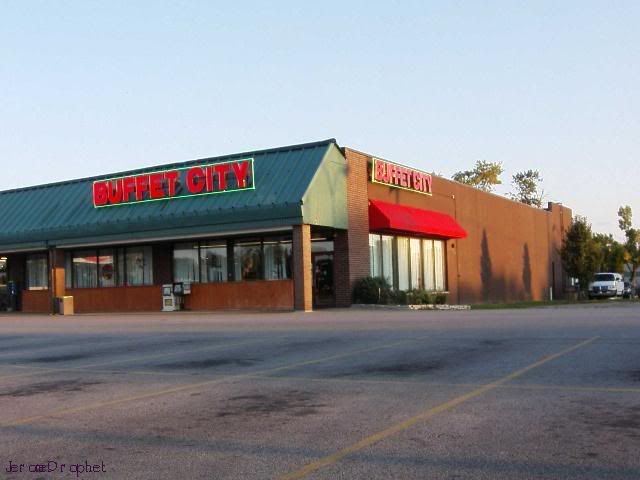 Photo: Buffet City - Springfield, Illinois - Early Sunday Evening 09.24.06
I
t appears that the contents of the popular Buffet City are quietly being hauled away.
Several Aisan Males were hauling boxes down a ramp at the rear exit of Buffet City, and loading them into the Van, and the SUV pictured below.
Photo: Van And SUV Used To Haul Away Boxed Contents of Buffet City
Jerome, Illinois may not see the return of Buffet City to operation. Buffet City was closed last week after a federal immigration raid resulted in the arrest of sixteen employees, including one owner. Buffet City was recently voted 2006 Best Buffet in Springfield by Illinois Times readers.