StarTrek 2008 Poster
Just about the only glimpse so far into what the coming Star Trek movie will look like is this poster available at StarTrek.com. Rumors are bouncing around that the movie's plot may, or may not revolve around the early days of Kirk, and Spock, think Starfleet Academy. This has been denied, but not convincingly.
No title has been assigned yet, and so the movie is simply being referred to at this point as StarTrek XI.
Here is a link to Empire.com's
StarTrek message board
where much fan speculation abounds about possible story lines for the new movie.
It's a real secretive operation right now with only a few names having been released. The name of the director, and writers are known. The same crew that brought us Mission Impossible Three have been charged with the responsibility to bring the eleventh Star Trek movie into existence.
.
.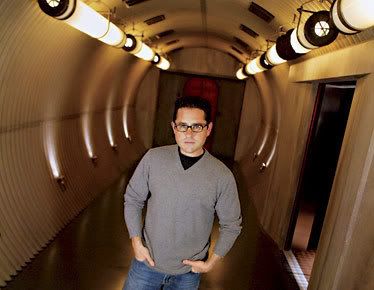 Time (c)
Star Trek XI Producer & Director
JJ Abrams


.




At this point there is little to go on, but I'm hoping for something different, and yet familiar.