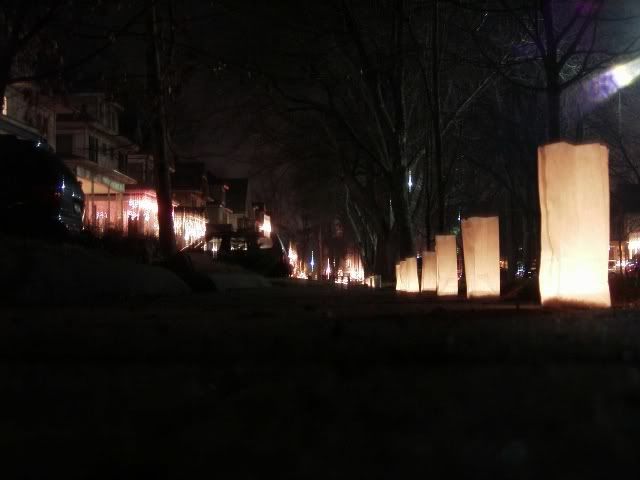 Luminaries on Christmas Eve 2006 - Springfield, Illinois
.
It's hard to believe how fast time passes. It has already been two months since Christmas Day of 2006. I'm never sure how to feel about time passing so quickly. I'm not the biggest fan of Winter, yet Summer passes by all to quickly too. Each year seems to pass more quickly than the one before. I don't mind racing to Spring. Anything that brings on warm gentle days is welcome. Yet Christmas week is magical. I love the deep reds, and trees, and the smells, and taste of Christmas. I love the family, and the music, and the mythology, and the religiosity of the Christmas season. But then it's over!
.
.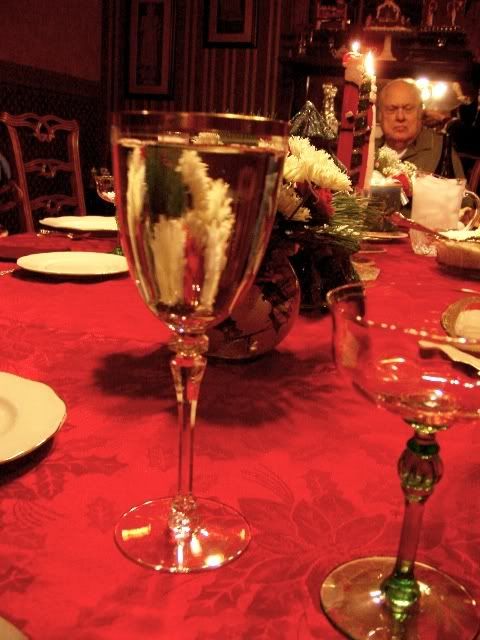 Christmas Eve Dinner 2006 - Springfield, Illinois
One thing is for certain, none of us live forever, and we'd all better make the best of what time we do have. We also need to value those who are a little farther along in life than we are. Those stories which older folk want to share during family get togethers are priceless.

I find myself ever more eager to hear the stories as I myself get older. While the children seem more interested in playing with toys, or video games I find it's the stories that interest me most. The stories, the stories, the stories. Tell me about the forties, the fifties, and the sixties. Tell me your views on events of today. Have you seen it all before? Each story is like a gem shared among those wise enough to wait, and listen.

How time passes.