Moon and Stars in Trees Digital Restoration
I've edited the image for blog presentation. I hope to do the original justice.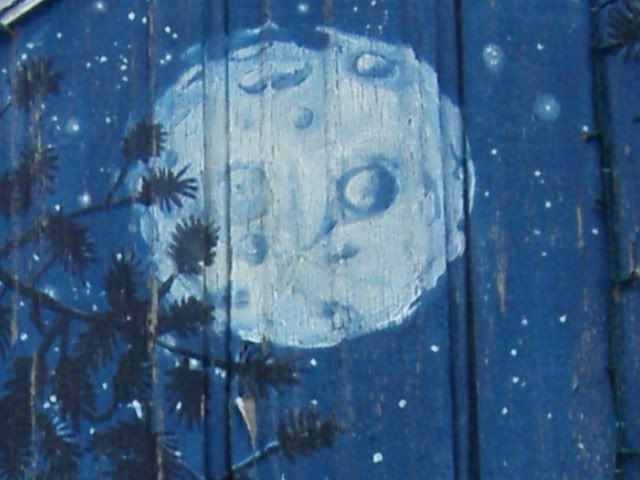 Primordial Moon - Penny Lane Mural
At one point Earth's Moon looked primordial, and much closer in orbit.
The artist behind the Penny Lane Mural in Springfield, Illinois is very talented as is evident in his art.