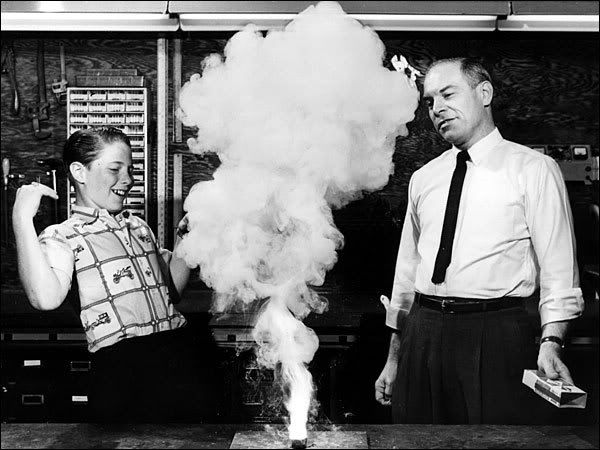 Mr. Wizard Conducts Science Experiment
Mr. Wizard has died. I'd watch Mr Wizard whenever he'd be on the Tonight Show, or if I'd accidentally find him on children's television decades ago.
His pace was a bit slow for me, even as a kid, but on the Tonight Show he'd rush through his demonstrations. He'd have no other choice but to move quickly. Tonight Show host Johnnie Carson always found a way to goof things up, or act as if he did, which would make everyone laugh.
Science could be fun, and funny.
I found this snippet from Don Herbert's
CNN Obituary
interesting,
"Born in Waconia, Minnesota, Herbert was a 1940 graduate of LaCrosse State Teachers College and was an Army Air Corps pilot during World War II. He worked as an actor, model and radio writer before starting "Watch Mr. Wizard" in Chicago on NBC".
I didn't know any of that. Another member of the Greatest Generation, and another American World War II Veteran has departed.
Photocredit: New York Times