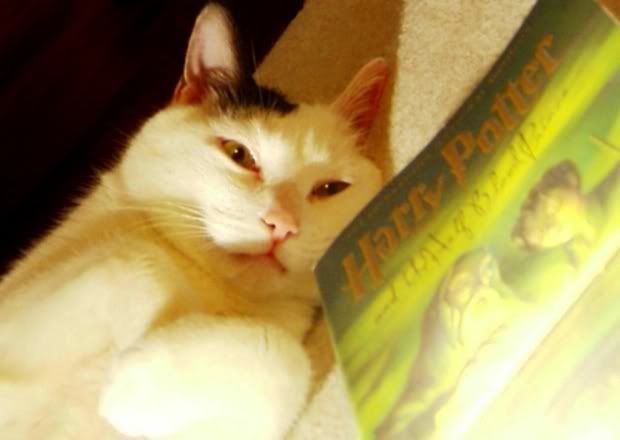 Koshi Kat Loves To Curl Up With A Good Harry Potter Book
Just love how photogenic Koshi Kat is. Sometimes a photo can capture just a bit of the personality of the subject being photographed, well this photo does a good job capturing a bit of Koshi Kat's persona.
There's a little person there. I'm sure Koshi has a soul.