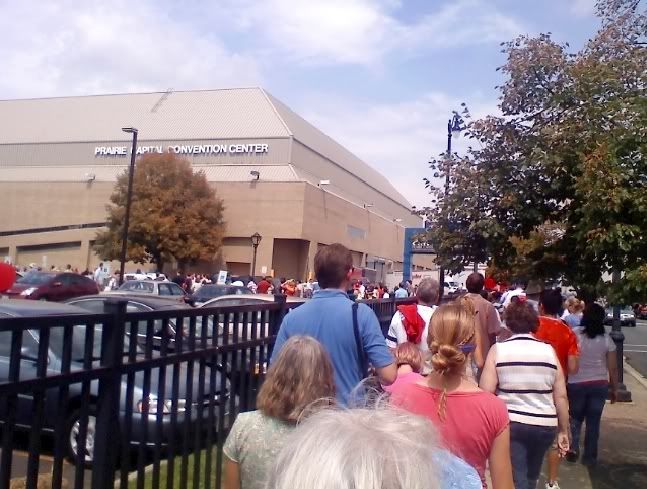 Springfield, Illinois - Crowd of Thirty Five Thousand Line Up For Blocks To See Obama
The photo above was taken on 9th Street in Springfield, Illinois. The view looks north toward the intersection of 9th and Adams Street. The line of attendees snakes west on Adams past 7th Street and then reverses to the east returning to 9th Street. The line then continued north toward Washington Street.
Everyone seemed to be following a set of informal rules of not sneaking into line. Black, brown, white, young, old, male, female, rich, poor, middle class, gay, straight, east side, west side - everyone seemed to be in positive mood. We were all headed to the same place together.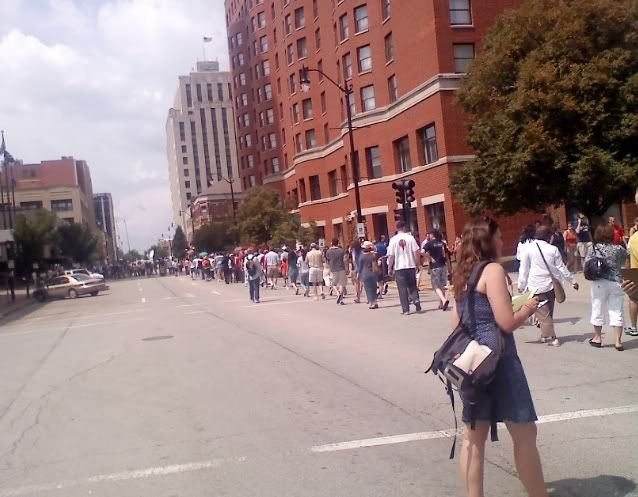 Springfield, Illinois - Looking West On Adams - Line To Barack Obama and Joe Biden Speech
Something to scare of Republicans - who have always ruled by inspiring fear among the people in an attempt to divide us against each other - divided we have fallen - to the powerful, and corrupt, over and over again.
Not this time McCain fans.