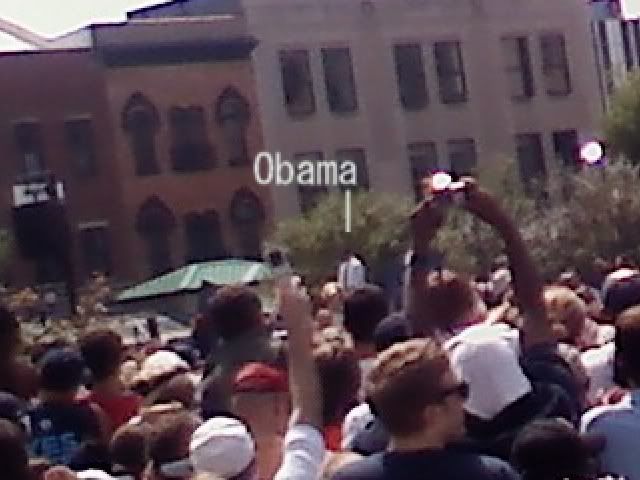 Incredible Only Because It Was Taken On A Cell Phone
From dozens of meters away.
I have several others of this type. I abandoned my real cameras so as to stay as light as possible for the event. Lesson learned, and I'll never do it again. I also have one, or two of Biden - pretty much like this. Kind of funny that I'd even write a post on this photo, but it's about all I have.