The Hoogland Center for the Arts is an 80,000 square foot wonder to behold. A facility that brings an entirely new opportunity to Springfield, Illinois.

The building was originally built as a Scottish Rite Masonic Cathedral in 1909, and was expanded in 1960. The facility now plays host to dance, theater, musical performances, art exhibits, classes, workshops, and meetings.

Each of the building's four floors includes performance areas. This remarkable facility is truly one of Springfield's gems.

My visit was hosted by Jim Edwards, Curator of the H.D. Smith Gallery.

The gallery is cozy, yet spacious enough to include a variety of exhibits. Most pieces are available for purchase. The layout is contemporary, yet on a Springfield scale. Works are formally presented, yet Jim Edward's warmth, and professionality, make every moment a pleasure.

On display from July 8th, through August 27th is, "A Place for Everything: A Celebration of Diversity in Media and Subject Matter". Dozens of local artist, members of the Prarie Art Alliance, have works being presented in this display.

If you're downtown, or even thinking about going downtown, it's well worth a visit. You can even make a small donation, and possibly win, as a door prize, a piece of art on display!

In the photo below we see the Hoogland Center for the Arts located at 420 South Sixth Street.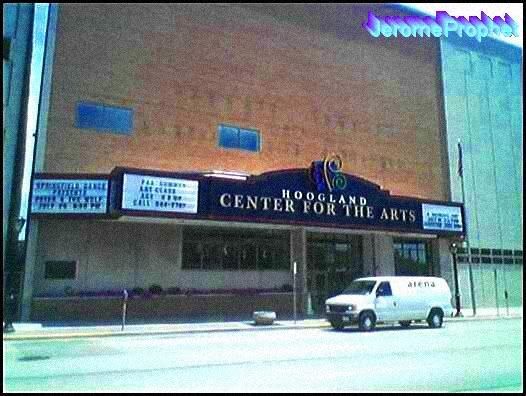 Jim Edwards stands in front of one of his works on display.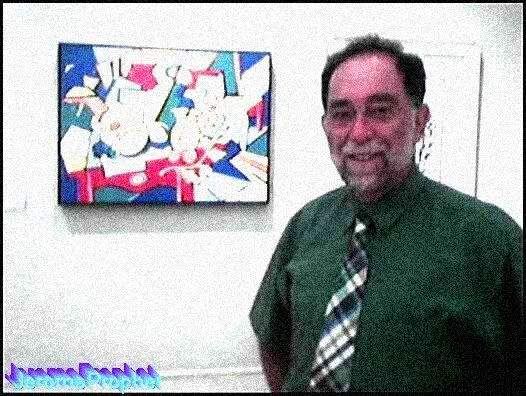 Certainly one of the most beautiful spaces in Springfield is the Pam Reyhan Reception Area.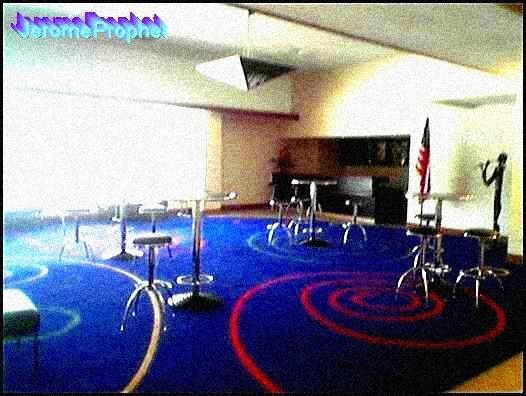 A view from the stage of LRS Theater One.