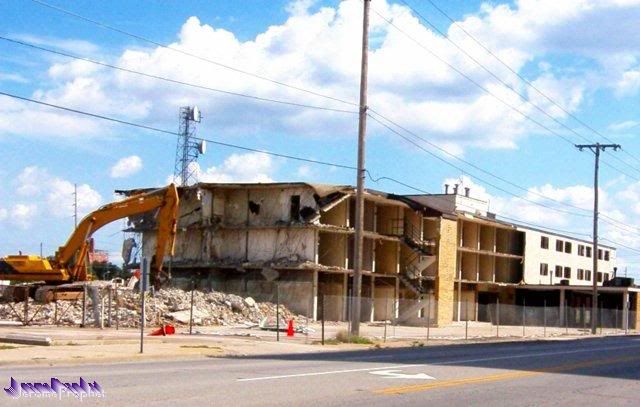 Photo: This place has had many names, all of them less than memorable.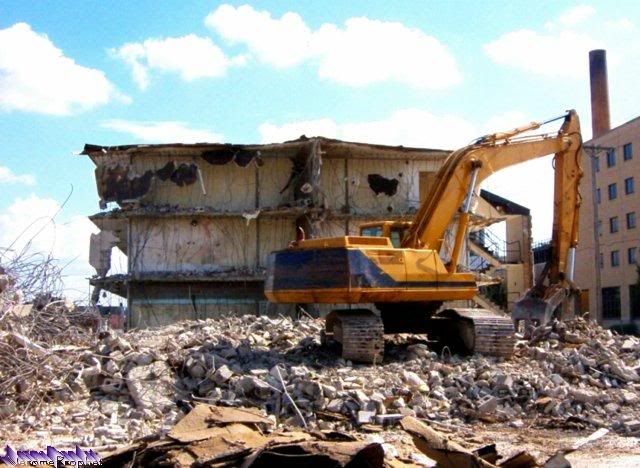 Photo: There's just something about a crane tearing apart a horrible old building!


This motel is one of the most horrible eyesores in town. Just across the street from Saint John's Hospital on Ninth Street it never made much sense to me why it wasn't purchased by the hospital, and torn down long ago. Even a vacant parking lot would have been an improvement. I suspect that this space will eventually be developed, and join Saint John's ever expanding medical campus.


A word about the photos above


When I snapped the photos above I kept trying to figure out a way to tell the story of this building, of any hint of its former glory, of any beauty it may have had. Then when editing the photos I kept wondering how I was going to bring out that special something that I missed when I took the photos.

And to tell you the truth, perhaps I've failed, because I just couldn't see it. I guess if I'd waited until just the right moment with the sunrise reflecting off of - no, forget that!

You're u.g.l.y.
You ain't got no alibi.
You're just plain ugly.
You're ugly!

Good bye you disgustingly ugly building! Springfield, Illinois will be a better place without you - certainly the near north side of Springfield will be.