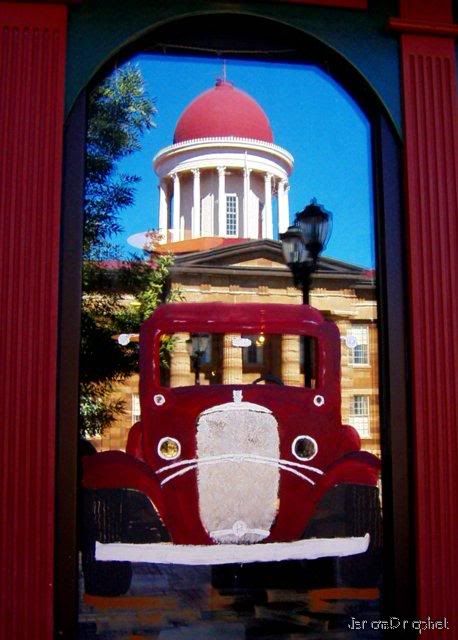 Photo: Holy Land Diner Route 66 Festival Window Art

The Holy Land Diner located at 518 E. Adams in Sprinfield, Illinois provides this incredible Route 66 Mother Road Festival window art. They offer a fantastic view of Illinois' Old State Capitol, and a scrumptious all you can eat buffet!

I love Holy Land Diner's food. The owner is a very nice woman, and a fine cook too. The photograph above is of a Route 66 Festival window mural hosted by Holy Land Diner. The automobile is a classy vintage Rolls Royce. The reflection of Illinois' Old State Capitol adds interest to the mural, as well as the arched window frames.