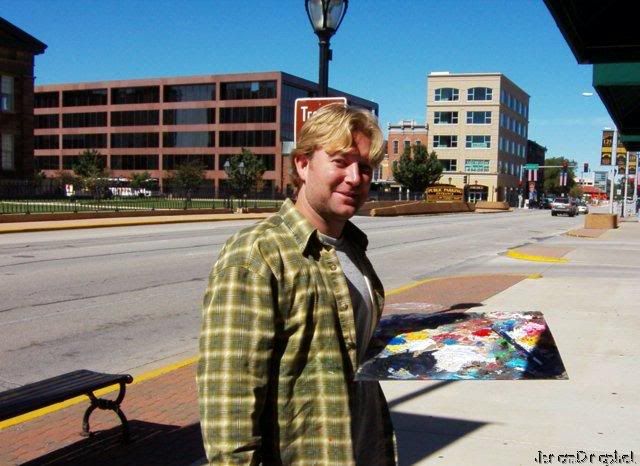 Photo: Artist Ryan Sponsler with Paint & Easel @ 6th & Adams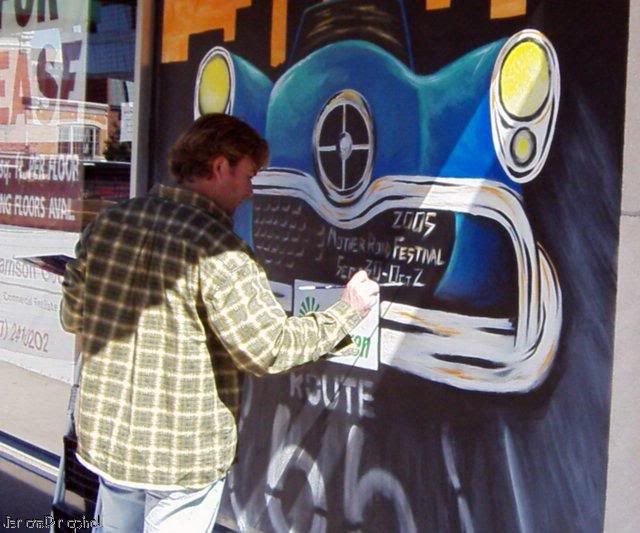 Photo: Ryan Sponsler Applies Paint to Ameren's Window



Photo: Ryan Sponsler's Route 66 Festival Window Mural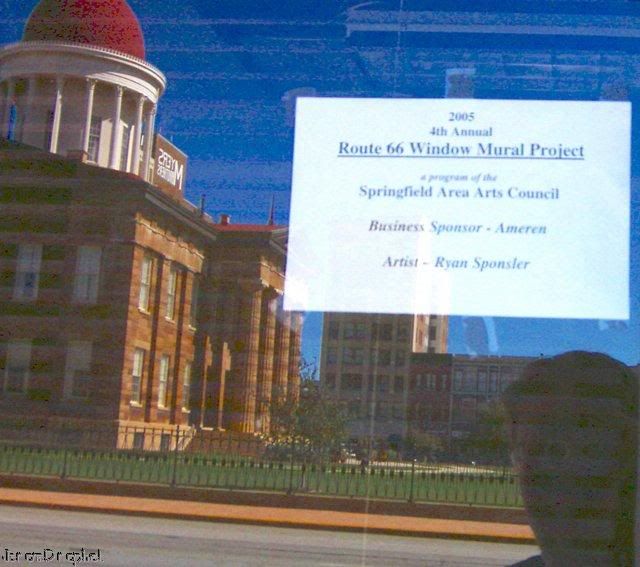 Photo: A Route 66 Reflection - Jerome Prophet Self Portrait
Ryan Sponsler admitted that this mural is the largest one he's done so far. It looks great! Definately a Chicago skyline in the background there. I'll always remember my father telling me as a child that route 66 started in Chicago, and ran all the way to the Pacific. Ryan will spend about fifteen hours to create this mural. The Mural will remain on display possibly through March 2006.

To locate Ryan Sponsler's Route 66 Mother Road Festival window mural you just need to drive down Route 66 - Oops, I mean 6th Street into the heart of downtown Springfield, Illinois.

The mural is located on the south west corner of the Ameren CIPS building. Local Springfield, Illinois history buffs will know the Ameren building by another name - the Illinois Building. The Illinois building is an art deco high rise located at the corner of Sixth, and Adams street, just across the street from the Illinois Old State Capitol.