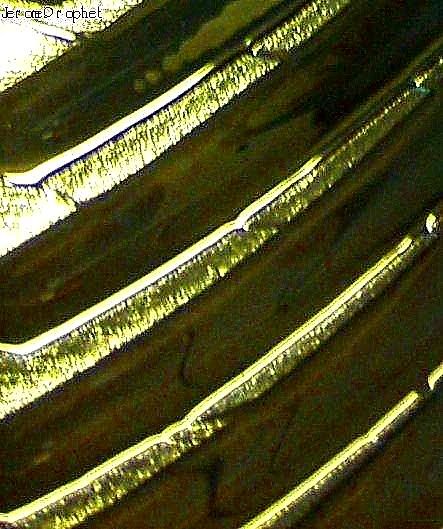 Photo: Abraham Lincoln Presidential Library Etched Glass
Photo:Abe Lincoln Presidential Library Window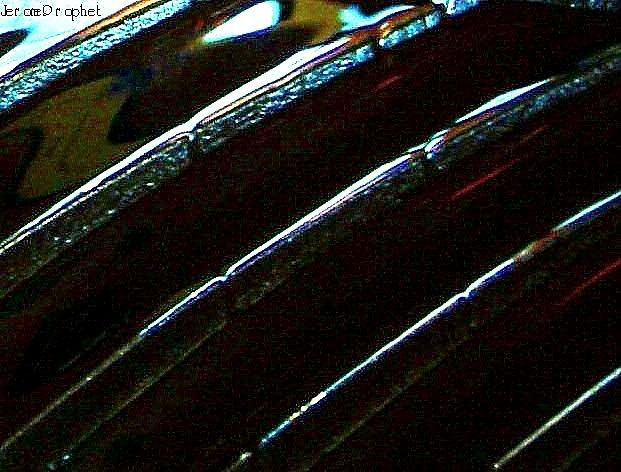 Photo:Abraham Lincoln Presidential Library Window
Photo:ALPLM Derived Art Work - Springfield, IL 02.12.06
I took several photographs within the Abraham Lincoln Presidential Library today while standing in line at a book signing. The signing featured Doris Kearns Goodwin, author of
Team of Rivals - The Political Genius of Abraham Lincoln.
The ALPLM is located in downtown Springfield, Illinois. Photographs presented in this post are from several which I took of etched glass windows separating the atrium, from the research, and reading area.
I was lucky in the sense that most of the lights in the research facility were turned off thus allowing some very beautiful colors to reflect through the etchings. These images are derived from prarie grass etchings, and are very reminescent of Frank Lloyd Wright designs.
I have several more photographs I intend to post of the booksigning so stay tuned history fans.