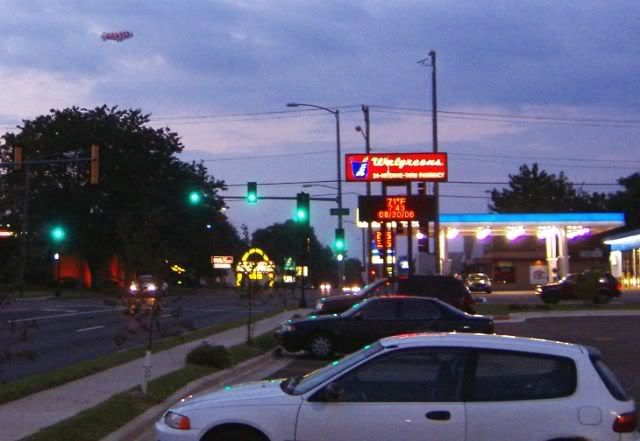 Photo: Cigar Shaped Craft Glides Over Springfield, Illinois 08.30.2006!
I have several more incredible images, and even video of this cigar shaped craft hovering, and gliding over Springfield, Illinois this Wednesday evening!
I followed it in my car (don't worry folks, I kept my distance), and captured the image above from the corner of Macarthur, and Ash!