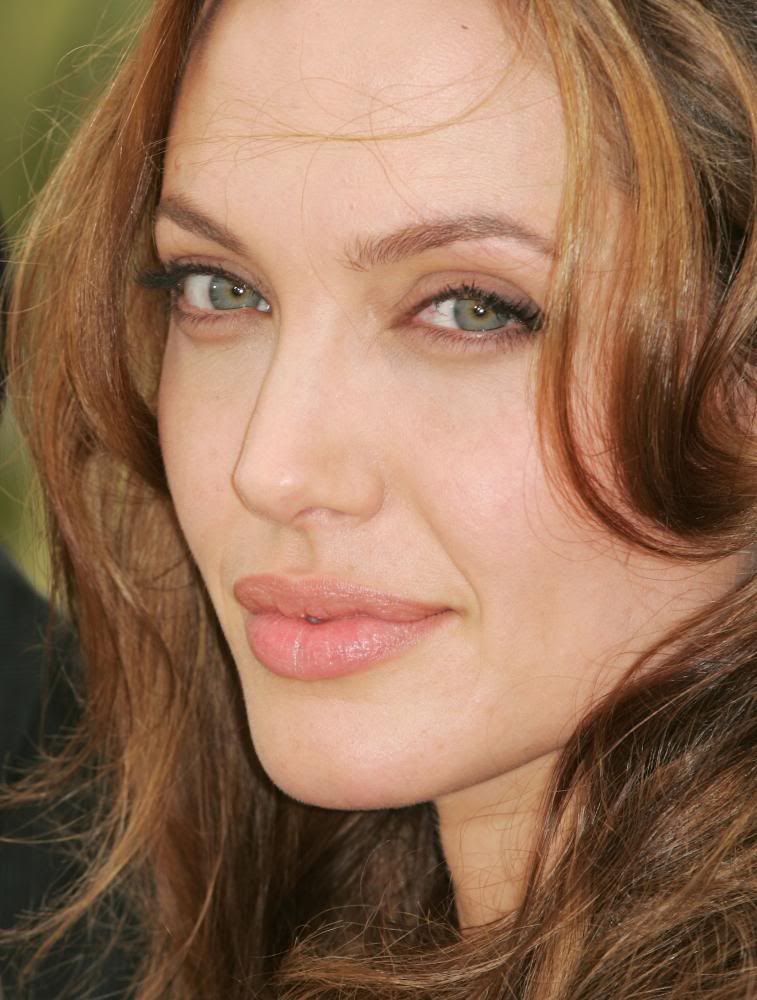 Photo: Actress Angelina Jolie
I've been a fan of Angelina Jolie since her role as Lisa Rowe in Girl Interrupted (1999). Not only is she amazingly beautiful, but she's a very good actress too. Despite my fan status I have a problem with Angelina Jolie's decision to mar her otherwise perfect skin by having tattoos applied.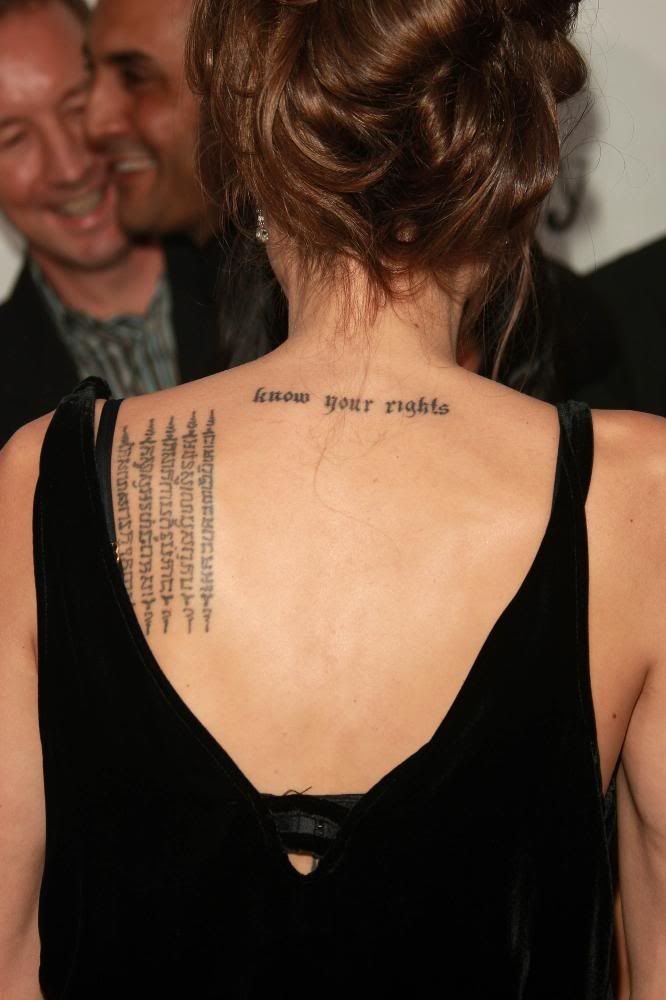 Photo: Angelina Jolie's Shoulder Tattoo - Know Your Rights
Angelina Jolie's shoulder tattoo states, "Know Your Rights", which reminds me of a tune by The Clash.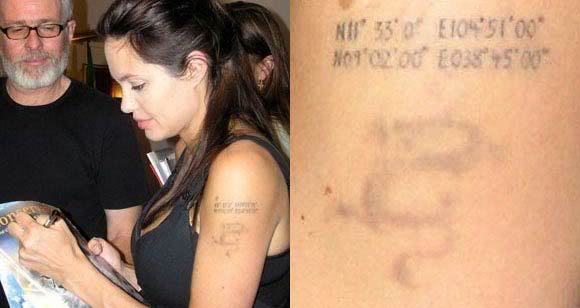 Photo: Angelina Jolie's Arm Tattoo
Angelina Jolie's Arm Tattoos continue to change. We see the most recent tattoos which refer to the longitudes, and latitudes of her children's birthplaces.
I'm not really certain why Angelina Jolie chooses to put ink on her body. I've never had a problem with guys putting ink to skin, but Angelina Jolie is too beautiful to do this.
The current tattoo on her arm is actually drawn over a removed tattoo - the name of her former boyfriend. Below the current tattoo is a tattoo of a dragon which she has had removed.
Some say Angelina Jolie is a bit unstable at this point in her life, but I'd say that her ever changing tattoos are just proof that she'd look better without them.