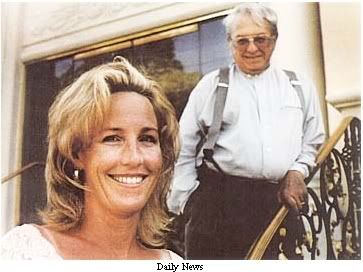 Erin Brockovich and Edward Masry
Not Quite A Movie Review
.
I like the movie Erin Brockovich very much. It's one of my favorite movies, and whenever it is broadcast I watch it. I don't care if I happen to be surfing past the show at one in the morning - I'll end up staying up to watch it. It's that good of a movie.
I'm not a movie reviewer, but I can say that I love the way Julia Roberts interacts with Albert Finney in this movie. Both give an excellent performance. The real Erin Brockovich appears in the film as a waitress.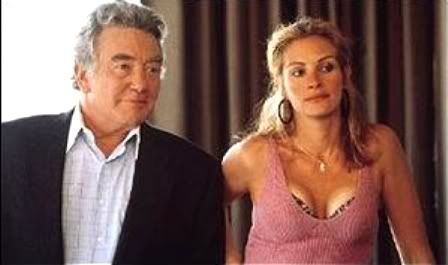 Julia Roberts and Albert Finney
.
It's Good For Men To Have Women As Heroes
It looks like Erin Brockovich has her own website, and blog.
http://www.brockovich.com/
.
.
Erin Brockovich's Lecture Circuit
Ms. Brockovich is on a lecture tour, and here's her schedule until the end of the year (2007). I wish she'd come to Springfield, Illinois. I'd come up with some way to go. Erin if you ever happen to read this, come to Springfield, Illinois. Please.
.
.
Sept. 15 - Casper, Wyomimg - Wyoming Women's Expo.


Sept. 21 - San Francisco, CA - West Coast Green Conference


Oct. 2 - San Marcos, TX - Texas State University


Oct. 4 - Ft. Worth, TX - SafeHaven of Tarrant County Fundraiser


Oct. 9 - Las Vegas, NV - Private Event


Oct. 26 - Pittsburgh, PA - LaRoche College, 4th Annual Global Problems/Solutions Conference


Nov. 1 - Ft. Lauderdale, FL - Nova S.E. University


Dec. 1 - New York, NY - Private event