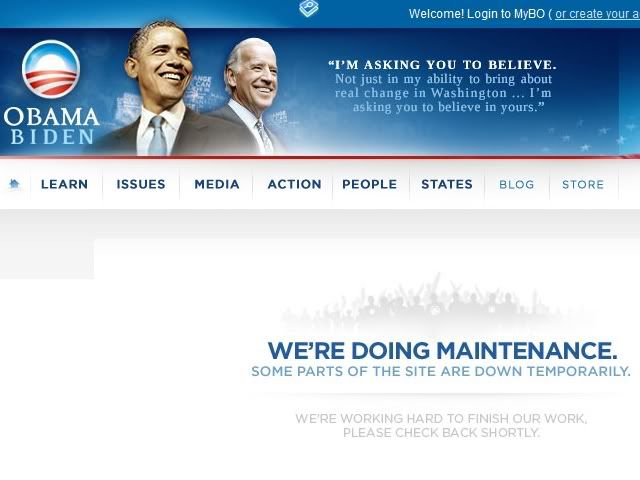 Obama Site Is Down For The Second Day In A Row - But Has Been Updated
Don't really know why they are "updating" the site in a way that demands it be brought down. Notice the DONATE button is still active (oops, that's off to the right, and can't be seen on the image I included for this post), and also note the brand spanking new Obama & Biden Logo.
Now it is off to the Obama & Biden Speech.