A Giant American Flag Already In Place For Barack Obama Speech In Springfield, Illinois
Barack Obama is returning to Springfield, Illinois tomorrow. All indications suggest that Mr. Obama will be announcing his Vice Presidential running mate's identity Saturday afternoon.
Workers Prepare VIP Stands At Springfield, Illinois' Old State Capitol
Senator Obama started his Presidential campaign, in February 2007, in the shadows of Illinois' Old State Capitol. Nearly twenty thousand well wishers came, and withstood subfreezing temperatures to watch Senator Obama announce his bid for the highest office. I was one of those people.
Stacks Of Blue Crowd Control Barriers Ready For Obama Speech
Now with the nomination at hand the Illinois Senator will be speaking as the leader of the Democratic Party. Much speculation surrounds who will be named as Mr. Obama's running mate. Joe Biden has been named by CNN, while I still hope for Senator Clinton. This time tomorrow, and the speculation will be over.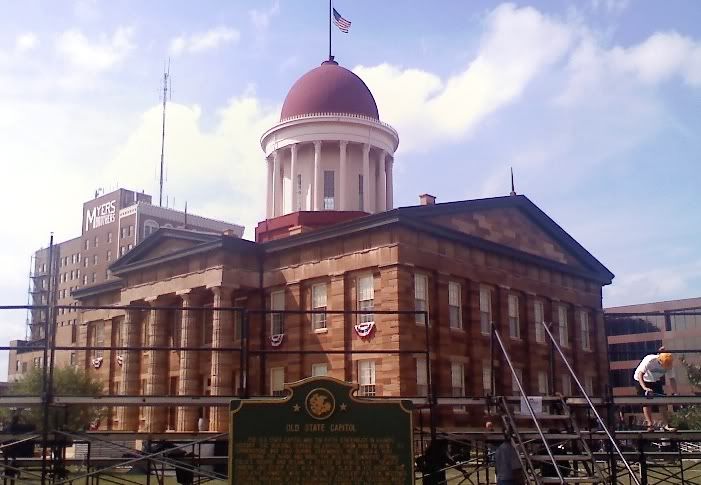 Workers Assemble Stands For Media In Preparation Of Barack Obama VP Announcement
I'll be going to tomorrow's speech, and will take my cameras. Last time I took photos of Mr. Obama temperatures were so cold that my camera was malfunctioning.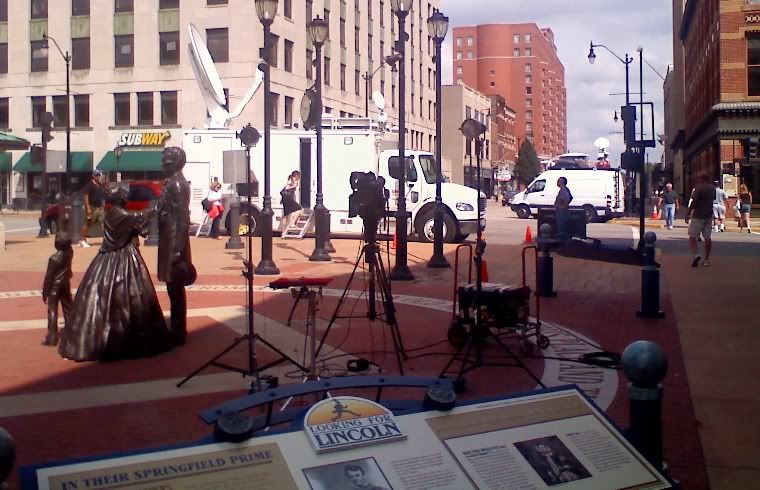 Obama Speech - Statues of Abe Lincoln Family Surrounded By CNN and Media Equipment
Tomorrow should be a sweltering humid Illinois day, with the possibility for showers.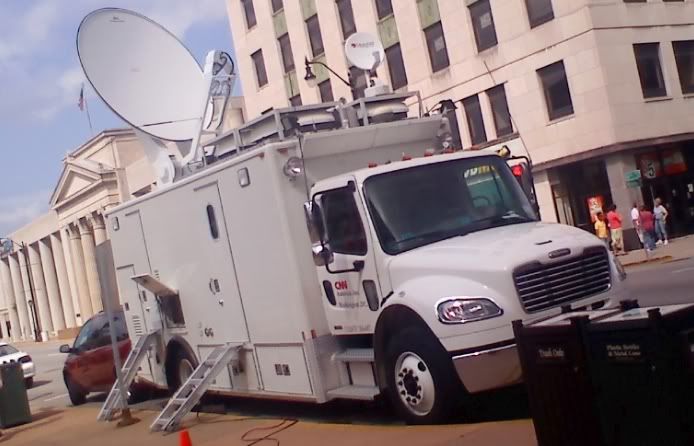 CNN Truck Parked Next To Illinois' Old State Capitol Plaza Prior To Obama VP Speech
All the media, big and small are setting up for covering the announcement. Senator Obama plans to visit a few states after leaving Springfield, and then next week the Democratic Convention will be held in Denver.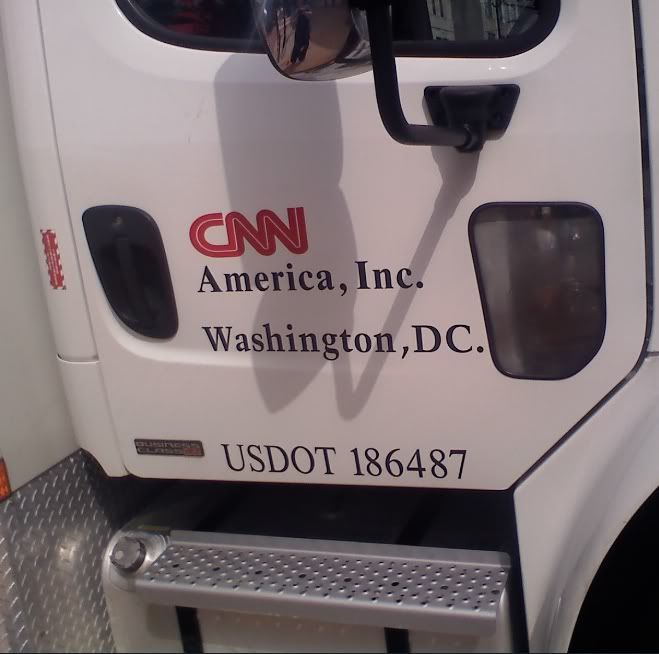 CNN Satellite Truck Door - August 23, 2008 - Springfield, Illinois
I'll be making another donation to Barack's Obama's campaign - my August contribution. I hope to increase my payment once again. As the fight gets tighter our side will need every dollar, and so I encourage all those reading this to chip in. Surf to www.barackobama.com
See you tomorrow!